Fairfax County's Best Parks to Visit on Spring Break
Looking for something to do on a spring day to enjoy the nice weather? Fairfax County is lucky to have many beautiful and fun parks in the Woodson area. Many of them have unique aspects that cannot be found at any other park. Here are some parks that are worth a visit during the spring season. 
Van Dyck Park is a park located directly next to downtown Fairfax. Van Dyck Park  differs from many parks in our area because it has a skateboard park full of jumps and ramps fit for skateboarding on a warm spring day. In addition to the skateboarding park, many are attracted to Van Dyck Park, because of the  outdoor basketball courts,tennis courts, and volleyball courts. Not only are there several volleyball courts, but the volleyball courts are sand courts. The Van Dyck Park walking trail is unique because it is very sunny.
Ratcliff Park is a small park also located in downtown Fairfax. Similar to Van Dyck Park, it has a newly renovated playground. What makes Ratcliff park's playground different from other playgrounds in the area is the large tree in the center that has been carved into a detailed art piece featuring a tree house and two racoons. It is unique, and unlike any other parks in Fairfax County. The park has a large grass field, basketball court, and baseball field all-great if you're looking for time in the sun on a spring day.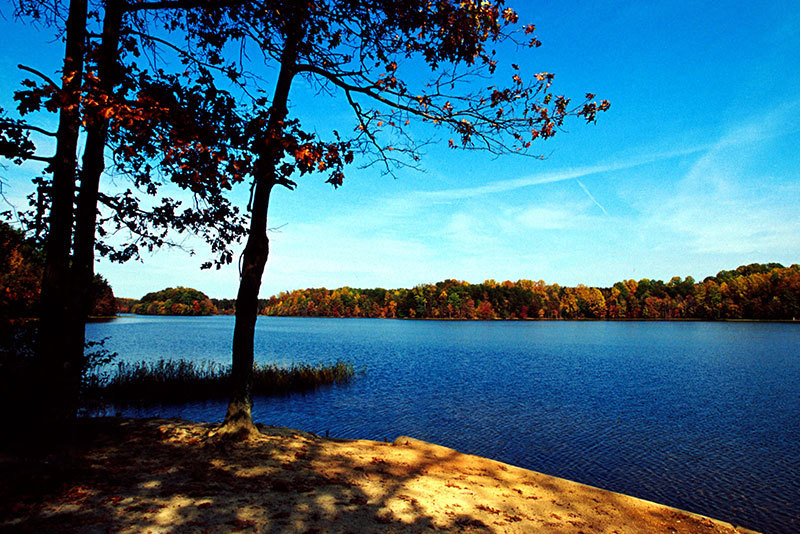 Burke Lake Park is located in Fairfax Station. It has a long hiking trail along the perimeter of the lake with beautiful scenery. The trail is shaded the whole way which is great to keep you cool on a hot day. There is scenery along the trail with green leaves on the trees, and colorful flowers. It is perfect if you are looking for a longer walk or bike ride. A little colorful train rides through the park, and a merry-go-round perfect for children or young siblings. There are camping sites full of tents and campers along one portion of the trail. Burke Lake Park is a good option if you are looking for a park for a family camping trip to enjoy the spring weather. At the entrance of the park, families drive golf balls into the green scenery at the Burke Lake Park driving range. To the right of the driving range friends play putt-putt with colorful golf balls on the shaded course. 
Royal Lake is a smaller lake located near Robinson High School. Royal Lake is less known than some of the other parks, but it is perfect if you are looking for an area that is less crowded. Royal Lake's walking trail differs from the other walking trails because there is a balance of both sunny areas and shaded areas. On the walk you can enjoy the action of both little league baseball and soccer games, and the scenery of the bloomed trees on the forested side. It is good if you're looking for a walk that is not too long.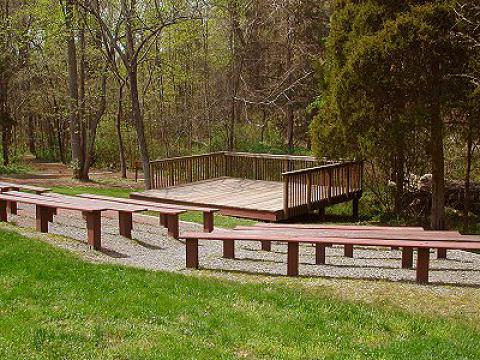 Ellanor C. Lawrence Park is a large park located in Chantilly. The park is unique because it has a detailed and intriguing history. A visitor center is located at the entrance to the park where you can learn about the history and see different reptiles and amphibians. When you exit the visitor center you are greeted with brightly colored pollinator gardens and detailed historic structures. Furthermore, Ellanor C. Lawrence park has a pond with a shaded hiking trail with many look out spots over the water and views of the forests, streams and meadows. 
Lake Fairfax Park is a large park located in Reston. Lake Fairfax Park has something for everyone to enjoy during the spring and summertime. It has camping sites available to rent for camping trips. The walking trails along the Lake are perfect for dog-walking, family outings, or bike riding with friends. The lake has many water activities such as kayaks, pedal boats, and private boats. They are available to rent for the day at a reasonable price. Lake Fairfax also has areas where you can fish. The birdwatching sites are perfect to enjoy the stunning wildlife.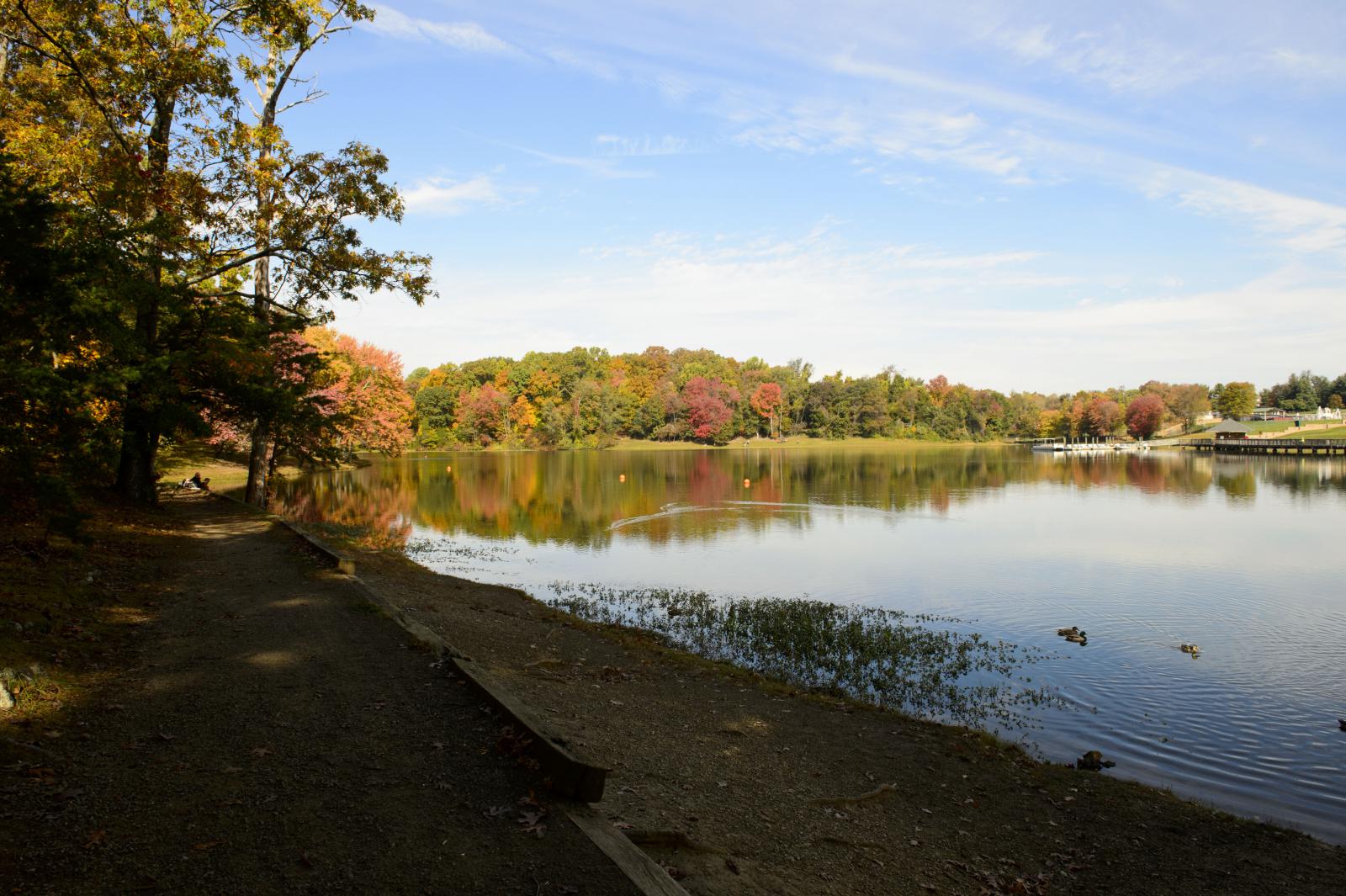 Lake Accotink Park is a park in Springfield. Lake Accotink is a large lake with several different types of walking trails, depending on what you are looking for. Many of them feature the beautiful views of the lake with the trees and flowers. They are perfect for a peaceful walk in the shade. It also has equipment for water activities available for rent such as kayaks and pedal boats great for enjoying the calm and tranquil waters. Along the trail there is a variety of scenery varying from small sand beaches to forests full of tall green trees.