Maradona's story
El Pelusa. Cósmico. El Cebollita. D10S. Dieguito. El Pibe de Oro. These were a few of Diego Armando Maradona's nicknames. 
The Argentine soccer legend died on November 25. Known as one of the greatest soccer players, Maradona's death left fans devastated and mourning worldwide. He was loved and admired by fans across the globe and changed the game for everyone through his creative goals and techniques.
Early on in his career, Maradona accomplished remarkable feats. He joined his first professional team at the age of 16, with the Argentinos Juniors. A few months later, the "Golden Boy" would become Argentina's youngest player to debut on a national team. Within the next year, Maradona would lead his team to a Junior World Cup championship.
By 1982, he joined the world stage at FC Barcelona. In 1983, Maradona's team won the Spanish Cup. After two years with the team, the late soccer player joined SSC Napoli where he would spend the next seven years of his career. During his time with the team, they won the cup in 1987 as well as the league title in 1987 and 1990. The team reached its peak with the help of Maradona, which was arguably one of his greatest successes.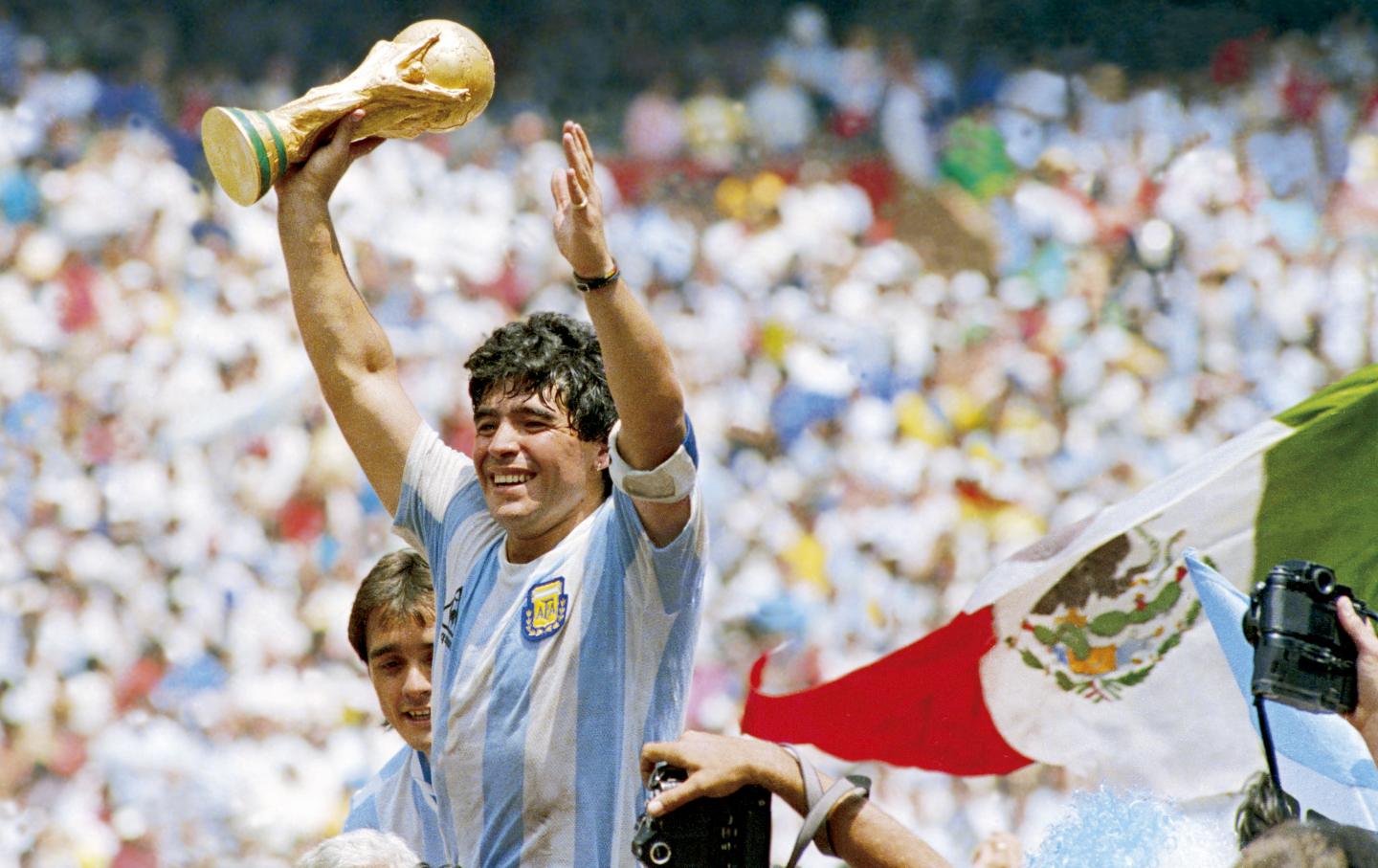 Some of the superstar's other memorable moments came from this time with the Argentine national team. Maradona appeared in four World Cups (1982, 1986, 1990, and 1994), of which his team won one (1986). It was at this game that the famous "Hand of God" goal was made. The infamous goal mishap was where the referee thought the ball had struck his head, when it actually hit his hand. The referee ended up allowing the goal to count, leaving fans on both sides in shock.
While Maradona thrived as an athlete, he struggled with hardships in his personal life. In 1991, after being arrested for drug possession in Argentina, Maradona was suspended from soccer for 15 months. Following this, Maradona played for Spain's Sevilla and Argentina's Newell's Old Boys. He then returned to Boca Juniors, where he finished his career. 
Although he is generally known for his success as a player, Maradona's ability to create unique scoring opportunities and his control on a soccer ball was what made him stand out.