Hockey Is Fighting for More Diversity
Even though it is not often the first sport that comes to mind, hockey has somewhat of a cult following in certain places around the world. The sport appeals to many for various reasons and, in Canada, it is considered a national pastime. However, in recent years, some have begun to question why hockey leagues, specifically the National Hockey League, lack diversity.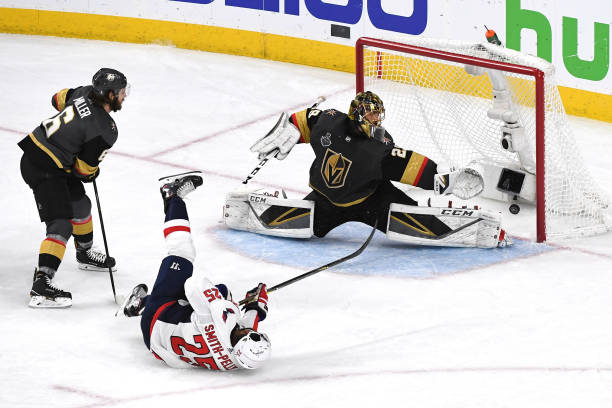 As observed by Sean Hanson, a member of the Woodson Hockey Club as of 2020, "the National Hockey League is mostly white. I don't know of many players from other ethnicities."  Appalled that, during the 2018-2019 season, only 50 out of 903 players are nonwhites in the NHL, according to Hockey Answered, Hanson stated that "like other sports, it should be a lot more diverse."  
In contrast to the NHL's largely homogeneous demographics, as of 2019, Woodson's racial/ethnic composition was about 50% minority.   Although this is arguably a step in the right direction, it raises the question: why does the Woodson Hockey Club lack diversity?
 Surely, a reasonably diverse school such as Woodson should have an equally diverse hockey team… right?  
Well, kind of. As stated in the Wall Street Journal, "the NHL recently acknowledged in a public relations policy that 'hockey has a perception in some circles as being not for some and only for others.'" This perception likely dates back to the times of segregation and, for that reason, will presumably linger on unless communities such as that of Woodson act and promote change.
In the interest of promoting change and setting the record straight on hockey, Hanson encouraged community members to "invite their friends to a rink and have fun" as he wittingly observed that "action often helps to encourage interest."
In summary, if diversity within the sport of hockey is to be increased, efforts must be made to educate minority communities about the sport, both online and, eventually, in-person on the ice. Action alone moves the wheels of history.
"The more people that learn to play," said Hanson, "regardless of race or gender, the more kids that will be inspired." 
Leave a Comment
About the Contributor
Caleb Faulkerson, Cav Culture Editor
My name is Caleb Faulkerson, and this is my second year in journalism as a senior. I am a Cav-Culture editor this year. I like to listen to retro music,...